At All Denture Services Denture Clinic we pride ourselves on friendly service and individual attention for all our patients. We provide quality, professional and affordable services using only state of the art equipment and materials.  This ensures you of  high quality dentures you can trust.
Dental Prosthetist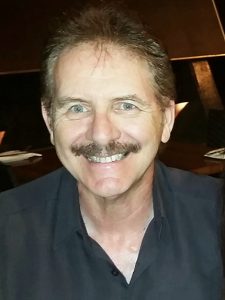 Maurice Moss is a registered Dental Technician / Dental Prosthetist. With over  25 years experience Maurice will  provide you with comfortable, secure dentures with a natural appearance and the correct facial support for your lips and cheeks.
Maurice is trained in the latest denture manufacturing techniques and ensures his denture making skills and knowledge are up to date.
He personally handles every stage of the construction of your new dentures; from the first impression to the final fitting. Your new dentures are custom made and fitted so that you, the patient, benefits from natural looking dentures that are perfect  for you.
Our Denture Clinic Services
All Denture Services Denture Clinic provide you with quality,  individually hand crafted dentures to guarantee the most natural looking result possible.
Our focus for every patient is on quality and patient care, achieving the highest standards possible and creating the best possible outcome.
We conduct an initial OBLIGATION FREE Consultation to ensure you receive the individual care and attention you deserve. Our on site Dental Prosthetist will discuss your options and work with you to find a solution that best meets your needs, and your budget.
Our Services include;
All Denture Services Denture Clinic is a registered provider for;
All Health Funds
Department of Veterans' Affairs
Location
Southside Brisbane Denture Clinic
All Denture Services Brisbane Denture Clinic is conveniently located  near Sunnybank, only 15 minutes south  of Brisbane.
You can find us at 114 Orange Grove Rd, Coopers Plains, on Brisbane's Southside. Our location makes us easily accessible also from the North of Brisbane and from Brisbane's East side and Ipswich.
Our clinic is easily found  and has a convenient parking at the front.
All Denture Services Denture Clinic is the place to go for everyone looking for Denture Repairs and New Dentures in Brisbane and of course we offer same day Emergency Denture Repairs.
Let us brighten your day with a beautiful smile.
Enquire about our special rates for Pensioners
Our primary goal is your satisfaction. We will restore the self confidence that comes with a beautiful smile.