Denture Repairs Brisbane
We know that accidents happen. Dentures get broken. Denture materials are far more resilient than ever before,  but no matter how well made your dentures are they are subject to wear and tear and breakages do occur. 
Breakages or tooth loss can occur when the denture is dropped or through eating hard foods. Sometimes underlying problems, including age, worn teeth, or poor fit can be the cause of broken dentures.
Never attempt to repair dentures yourself, especially with super glue. Super glue is toxic and can be harmful to your health and causes permanent damage to your dentures making them impossible to repair.
Click here for more information on what do do if your dentures are broken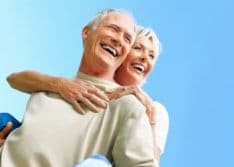 Should your existing dentures require maintenance, or if you have broken or cracked your dentures, our on site Dental Prosthetist can repair most issues while you wait.  Most denture repairs can be completed within an hour at an affordable price. All Denture Services Denture Clinic Brisbane offer  Emergency Denture Repairs 7 days a week. 
The team at All Denture Services are Denture Repair specialists service Brisbane and the wider Brisbane area. We have over 25 years experience putting  the smiles back onto our patients' faces.
We pride ourselves on friendly customer service and exceptional quality denture repairs.  Give us a call today and let us take the worry  out of your broken dentures. We  will have you smiling again in no time.
Enquire about our special rates for Pensioners
Call us Today for a Free Consultation (07) 3344 6799
After Hours (07) 3344 6799