Brisbane Denture Clinic
New Dentures and Emergency Denture Repairs
We all know our smile is one of the first things we are judged on when we meet people. At All Denture Services Brisbane Denture Clinic our mission is to create the perfect smile for you.  We  know how important it is for  your teeth not only to look and feel natural, they also need to fit perfectly  and feel comfortable.
All Denture Services use only the latest technology and highest quality materials. Our highly experienced dental prosthesist has been in the industry for over 25 years. By taking the time to get to know our patients we ensure  outstanding results – every time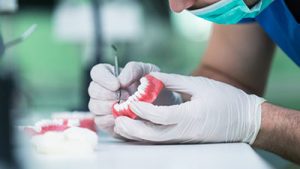 We also know that when you need denture work done you need the highest level of service at affordable rates.
We are dedicated to ensuring the fastest possible turnaround for your denture requirements at a highly competitive price.
At All Denture Services we are focussed on delivering the highest standards and outstanding service to help restore your smile & confidence.
Ask us about our discounts for Pensioners
Call us Today for a Free Consultation (07) 3344 6799
After Hours (07) 3344 6799
---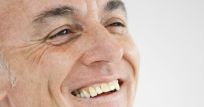 Our philosophy at All Denture Services is simple – ensure our patients are taken care of to keep them smiling.
Our professionals understand the importance of your smile and will do what they can to ensure a smooth process along the way.
Contact us today to arrange a complimentary consultation

---
Full or Partial Dentures
In order to offer our patients the best denture repairs and new construction, we employ the latest technological offerings readily available to us.
This ensures your dentures are available in the shortest time possible. This is important because the decision to get new dentures is not one you should take lightly, after all your smile is one of your biggest assets when making first impressions with people.
Once you have received your dentures you can rest assured knowing that if for any reason you require emergency repairs, we take the same approach to repairing dentures as we do to constructing dentures. We aim to offer the highest level of service, with a fast turnaround time that is competitively priced.
---
Emergency Denture Repairs Brisbane
What should you do if your denture breaks?
Keep all of the broken pieces together. Pop them into a plastic bag to keep them clean and prevent further damage.


Don't attempt to fix the broken denture yourself. Never use Super Glue  or DIY Denture Repair kits, as attempting to repair it yourself may end up resulting in further damage and make your denture impossible to repair.

Always have your denture fixed by a qualified professional who has the knowledge and equipment to do a good job.
Why you should get your dentures repaired quickly?
Wearing damaged dentures can cause pain and if left for too long can cause serious problems to your mouth and gums. You could also damage your dentures further if you dong seek professional help immediately.
Your health will be affected from not being able to eat properly and your self confidence will suffer if you cant speak or smile properly.
We understand that broken dentures is an emergency.
All Denture Services Brisbane Denture Clinic & Emergency Denture Repairs can handle the repair of your existing dentures without a massive cost to you.  Our expert dental prosthetist has the knowledge and expertise to ensure that your denture repairs are carried out quickly and to the highest quality.  We offer an emergency, while you wait, denture repair service for cracked or broken dentures.
Don't be seen without your smile. we offer fast, affordable Emergency Denture Repairs 7 days a week. Get your dentures repaired while you wait.
For 24/7  Emergency Denture Repairs call 

(07) 3344 6799



Appointments Available Now
Save